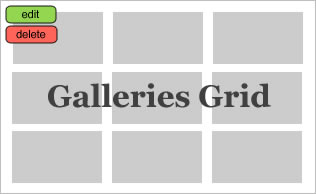 Two years ago a number of vendors got together and wanted to put together a styled wedding shoot to collaborate with other vendors, network and gain updated images for their portfolio. Fast forward to winter 2014 and we have put together a number of successful styled shoots that have been featured on popular blogs like Ruffled, Utterly Engaged, The Frosted Petticoat, Confetti Daydreams, and The Perfect Palette just to name a few. Images from the shoots have also been featured in Beyond the Wanderlust Magazine!
A year ago, these shoots were opened up to other photographers who were looking to gain more material for their portfolio and practice posing and styling – so come wedding day – things can become more seamless. Photographers have been given the opportunity to work with real couples, network with dozens of local vendors, learn new photography skills, hone in on other photography skills and even make new friends!
Now, we are proud to boast the best styled shoot yet. We will have two (yes, two) totally different tables with coordinating couples all within an amazing, unique venue. Double the vendors, double the fun! This is what we have lined up for you:
Date: December 7, 2014 in Livermore, Ca
Time: Approximately 1pm – 5pm (this may change slightly, but you will have no less than 4 hours on site).
Theme(s): Table and couple one is classic romance – colors are charcoal, silver, white and pops of blush. Table and couple two is an aviator theme – colors are blue, white and pops of yellow and mahogany.
Venue: Airport Hangar in Livermore (complete with airplanes and all)!
Coordinator: Renee from Mariee Weddings
Table Design and Rentals: Stacey and Kim from A Grande Affair in San Ramon
Vintage Rentals: American Vintage Rentals in Manteca
Florist: Laura from LC Floral Design in Danville
Hair: Missy Craig from Hair by Missy in Danville
Makeup: Ella Bartolome from Minted Styling in Danville
Bridal Salon: J'aime Bridal in Pleasanton
Jewelry: Tiffany Sapp with Stella and Dot
Paper Goods: Bright Room Studio and Dalaney Anderson in Livermore
Cake: Kristie's Wedding Cake Creations in San Ramon and Ma Petite Maison in Danville
Specialty Signs: Custom Swoon Chalk in Pleasanton
Favors: Darcy Frew from Sweet Dreams Candies in Pleasanton
… And there are still specialty vendors being added every week…
//Spring 2014 Vintage Garden Shootout//
Who should attend: Photographers that are looking to build their wedding portfolio.  You will be able to use your images for your portfolio, advertisement and blogging.  We simply ask that you do not seek to be published with sites other than your own and do not sell or share images with the other vendors and models (if they want your images, they will contact you and arrangements can be made as you see fit).  When publishing on your own website or blog, please list the vendors associated with the shoot. You must have basic knowledge of your camera as there will be no instruction given. The shoot will take place outdoors and indoors and continue until sunset for those that wish to work on twilight and night photography.
Other Shootout Details: There is a limit of 16 photographers. The cost is $185/per photographer.  Food? Small plates, snacks and water will be provided. Camera? You are required to bring your own camera and lenses, along with the knowledge to use them properly.  Everyone will have the opportunity to experiment with new poses and lighting techniques. There is no unconditional guarantee of having one on one time with our models, but we will do our best to work in shifts especially during sunset. How many models? We will have two real couples and a third bride.
Even More Details: Please bring your business cards! A majority of the vendors will be on-site and available to meet and greet! Networking is amazing and you never know where your next referral will come from! Don't be afraid to talk and ask questions! Personally, I'm an open book and I know that our vendors would also love to get to know you too! Please note that your seat is non-refundable. If you are unable to attend, you may sell your seat (please just notify us).
Okay! I'm set! Sign me up!
 //August 2014 Winery Wedding Shootout//
What do people say about the shootouts:
Talina (attended the Winery Shoot) "Just wanted to thank you so much for everything, I had a wonderful time and the vendors rock too! It was awesome learning from you and seeing you work in action you're a rockstar, and it really got me thinking on changing the way I shoot. I'm gonna practice on that for sure… Can't wait to share pics and blog! I definitely want to join the next shootout! Have a beautiful rest of your week!" 
C. Wagner Photography & Design (has attended the last two wedding shoots) – "What I found even more exceptional was that – it never felt like a competition with the other 11 photographers. Everyone was nice and open. We all kept saying sorry and excuse me when we needed another angle or accidentally jumped in someone else's frame. Everyone directed couples and didn't mind others utilizing their direction and so forth. No one seemed guarded. Shy at first, sure. It was great to have preconceived notions erased – the perception that each of us is a competition and that we need to guard ourselves in case of – insert worst case scenario fear here. It felt more like a team and a co-operative. I liked that a lot. I would definitely recommend Hazy Lane's styled shoots and would jump at the next opportunity if she ever does a workshop or another styled session."
Photos by Kim E. – "I am a family photographer so when  the opportunity to join in a stylized session created by Karey of HAZY LANE STUDIOS with twelve other photographers, I was a bit nervous (in all caps), but that nervousness lasted about the distance of me walking from my car and into diablo country club. I was instantly welcomed by the beautiful team that put this session together. The friendliness and openness of everyone working together was amazing. we worked together (even when there were moments of bumping into each other, there were sorry's followed by laughters) and all swooned together when we would find stunning light. There is something that's just so inspirational and beautiful when you're surrounded by awesomenes and these photos? Definitely encompass the awesomeness of the day."
 //Winter 2013 Posh Wedding Shoot//